100,000 Pesos Gain In 1 Day
This is what happens when you use our Evolved Trading Strategies sa ibang markets.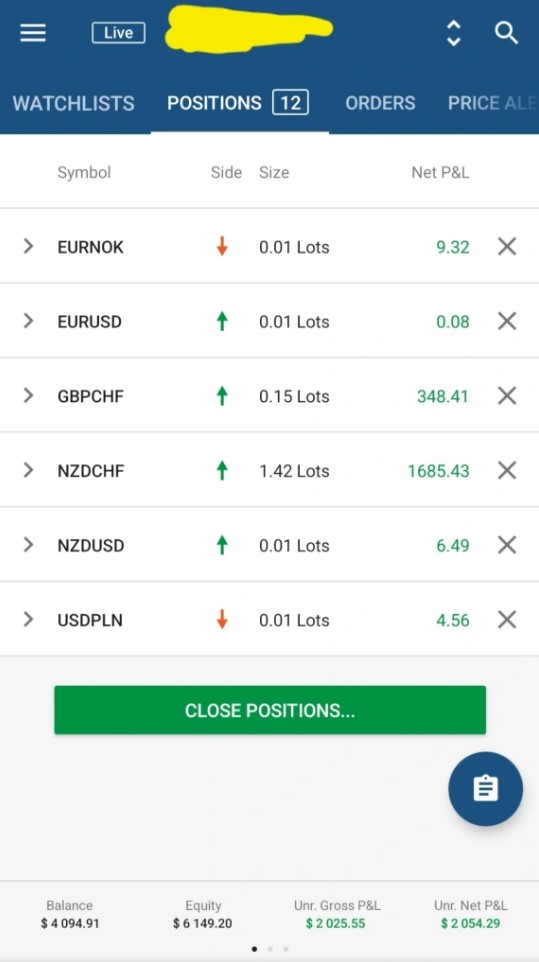 That is over 2,000 dollars which translates to more than 100,000 pesos.
That is just forex.
May ibang stock exchange pa gaya ng NYSE at NASDAQ as well as ibang stock exchanges ng ibang bansa.
May crypto trading din.
Evolved TD Strategies can be used across any market.
This is not to entice you through money kasi if matagal ka natalaga na trader ay alam mo na gains do come at hindi yan siya as consistent as your paycheck mula sa work kasi kapag may gains ay may losses din.
I just want you not to miss out on this opportunity to learn our Evolved Strategies.
We will have a 3-day Evolution course na magsisimula tonight and this is our last call sa gusto umattend.
Do not miss out.
Opportunities to learn these types of strategies seldom come kaya if free kayo ay I highly suggest you avail it.
Come, evolve with us.  Click here to join: https://forms.gle/Sc1mwuxGBomiPX2LA