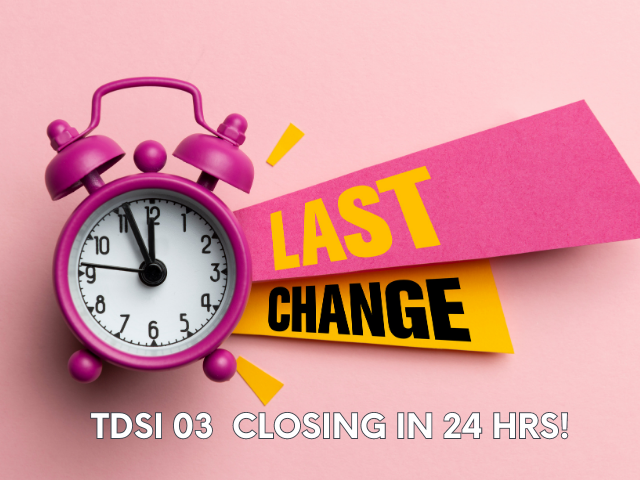 LAST CHANCE TO LEARN FOREX, CRYPTO AND US MARKET TRADING VIA TDSI BATCH 3! (LAST 24 Hours To Avail! Hurry!)
We will close TDSI Batch 3 admission tomorrow.
This is your last chance to avail and join TDSI Batch 3.
Do not miss out!
DO NOT MISS OUT!
You deserve to at least try!