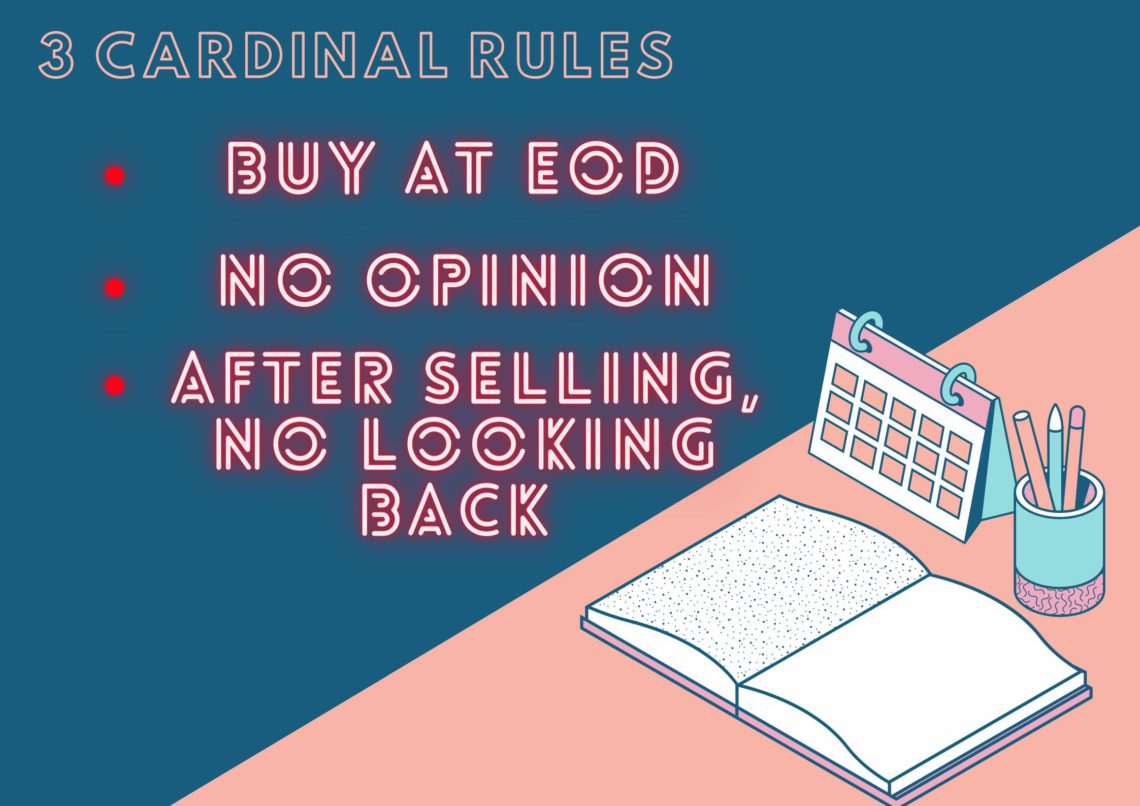 Liza: Three Cardinal Rules
Three Cardinal Rules in Trading
First, let us define cardinal. According to Google, (adj) it is of the greatest importance; fundamental.
When I started trading, I didn't have the slightest idea about these rules. But when I joined GUT, these were highly emphasized by ma'am GK because these are important habits and serve as fundamental on trader's mental and emotional discipline. Kaya we call it Cardinal Rules.
1.BUY ON EOD Sa GUT, if we don't have any stock in our portfolio, we will only check at EOD to check whether meron kaming mabili sa watchlist namin which was prepared beforehand. You might be wondering why… it's because to avoid FOMO. Once na may makikita ka kasing lumilipad na stock, tendency is mapapabili ka kahit walang plano. Kaya highly recommended na maghanap ka nang mapaglibangan or hobby na pwede mo gawin just to stay away from the market.
2.NO OPINION. Noon, I've been into different trading groups kaya marami akong nasasagap na noise. Minsan I am buying the noise kaya doon naiipit. Kaya don't listen to the opinion of others and do your own research. After buying a stock too, don't give any opinion sa binili mo like "tataas to bukas" even kahit sa sarili mo. Let the market decide and your only job is to execute your plan.
3.DON'T LOOK BACK AFTER SELLING Noon, after selling tinitingnan ko pa rin kung tumaas pa ba o hindi. Mali pala yon. Dapat, once naka sell na don't keep on checking into it. Why? Because pag lalong bumaba eto, you will feel like a genius kasi naka exit ka na. But pag eto ay tumaas naman you'll feel regret, "sayang di ko pa sana binenta". Nagiging emotional ka na. Kaya sa trading, our business is to buy and sell. Just simply execute the strategy at wag haluan ng emotion.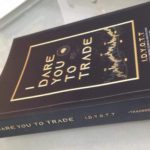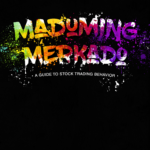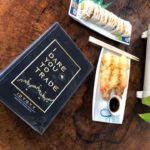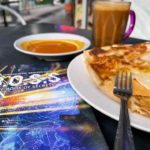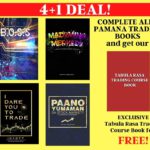 Our advocacy is FREE Education for Filipinos who are willing to learn stock trading/investing. We offer free Technical/Fundamental Analysis and Market Psychology learning materials. 
If you want to learn more about stock trading join our Facebook Group  Traders Den PH. 
Inside Traders Den PH  are the following: Weekly Lessons, Healthy Discussions about strategies, experiences, and lessons about stock trading. Trading strategies like MAMA, FISHBALL, PAPA, CALMA, and fun games too. For video guide you can watch our videos in Traders Den PH Youtube Channel 
We want to offer OFW's, Employees, and all Filipinos a chance to learn without paying a cent.  This is our way of giving back to the community.
Want to support our ADVOCACY? Click HERE.