A Different Look At VOLUME!
Volume is an important tool for a lot of traders. Volume can show you interest or demand for a particular stock, currency pair or crypto coin.
Volume is the number of shares traded during a particular time period,
Mas marami or mas malaki ang volume means mas maraming shares ang natrade.
As a trader ay dapat ginagamit mo ang volume as a sign of other trader's interest sa isang stock wherein high volume means a lot of traders are interested sa stock na yun but you also need to understand na there are instances where a high volume does not show other traders interest.
Volume is the number of shares traded. One buyer and one seller can create a high volume. Ito yung mga cross trades wherein may isang buyer at may isang seller na bumili/nagbenta ng malalaking shares.
You need to accompany high volume with high number of trades.
You cannot just look for high volume alone dapat may high number of trades din.
100 Million shares traded by 2 brokers should not mean much but 100 Million shares traded by 1,500 brokers/traders means a lot of interest/demand.
May mga stocks na basura or penny stocks. These type of stocks present another dilemma kasi they can have 100 Million volume with 1,500 number of trades pero ang value ay 100,000 pesos lang kasi 0.001 ang presyo ng bawat shares.
Dapat ay may high volume, high number of trades at high value.
Volume alone without considering the number of trades and value is not really an effective tool to measure any interest or demand.
However ay may isang gamit ang volume na dapat alam mo.
Let me introduce you sa VWMA.
VOLUME-WEIGHTED MOVING AVERAGE (VWMA) 
VWMA is a moving average that calculates the average closing price weighted by volume. 
If familiar ka sa VWAP ay alam mo na ang VWAP ay magandang tool sa intraday trading kasi nagsisimula ang measurement nito pag open ng market at nagtatapos naman pagclose ng market. VWAP is volume weighted average price which means di lang average price ang pinapakita niya but tinitake into consideration niya rin ang volume. Kais kapag average price lang ay pwedeng may isa or dalawang trades lang sa high tapos aangat ang average price.
Lets say sa 1 peso ang pinakamaraming buy and sell transaction tapos may dalawang buy and sell transaction na naexecute 1.4 pesos. If price lang ang icoconsider mo ay ay mataas ang magiging average ng price mga nasa 1.2 kasi nga yung high price ay nasa 1.4 kahit pa dalawang buy/sell transaction lang ang nandoon with 8,000 shares while sa 1 peso ay nasa 10,000 buy/sell with over 500 Million shares ang naexecute.
With VWAP ay tinitake into consideration ang volume kaya mas better kaso may drawback ito dahil nga pang intraday lang ang VWAP. Nagsisimula ang calculation pag open ng market at nag eend pagclose ng market. The next day ay bagong calculation na naman.
Anchored VWAP gives you a VWAP na di limited sa intraday.
Para mas maintindihan mo ang Anchored VWAP ay may free e-book ako about it.
We are clear na sa idea ng VWAPS.
VWMA is a moving average that calculates the average closing price weighted by volume. 
Para mas maintindihan mo ay daanan muna natin ang calculations.
CALCULATIONS
The following formula can be used to calculate the VWMA:

DEFINITIONS:
VWMA = Volume-Weighted Moving Average
C = Closing price
V = Volume
The Simple Moving Average (SMA) is an average based on the past n closing prices. It gives the same weight to each closing price within the equation. The VWMA is quite similar, except it gives a different weight to each closing price and depends on the volume of that period. Note that if the volume of a 3-day VWMA (V3) is higher, then its closing price (C3) will have more effect on the calculated value in the end.
I showed you the calculation para makita mo how volume affects the calculation. If mataas ang volume ng isang araw ay magkakaroon siya ng bigger effect sa overall na calculations. If yung DAY 2 ay may malaking volume ay magkakaroon siya ng malaking effect sa calculation.
Kuha mo ba?
If day 1 ay nagclose sa 1 peso, yung day 2 ay nagclose sa 1.3 pesos at day 3 ay nagclose sa 1.1 pesos then yung volume ng day 1 ay 1,000, yung day 2 ay 100,000 at yung day 3 ay 2,000 then based sa calculation ay malaki ang magiging effect ng day 2 sa buong average.
It looks like this sa chart.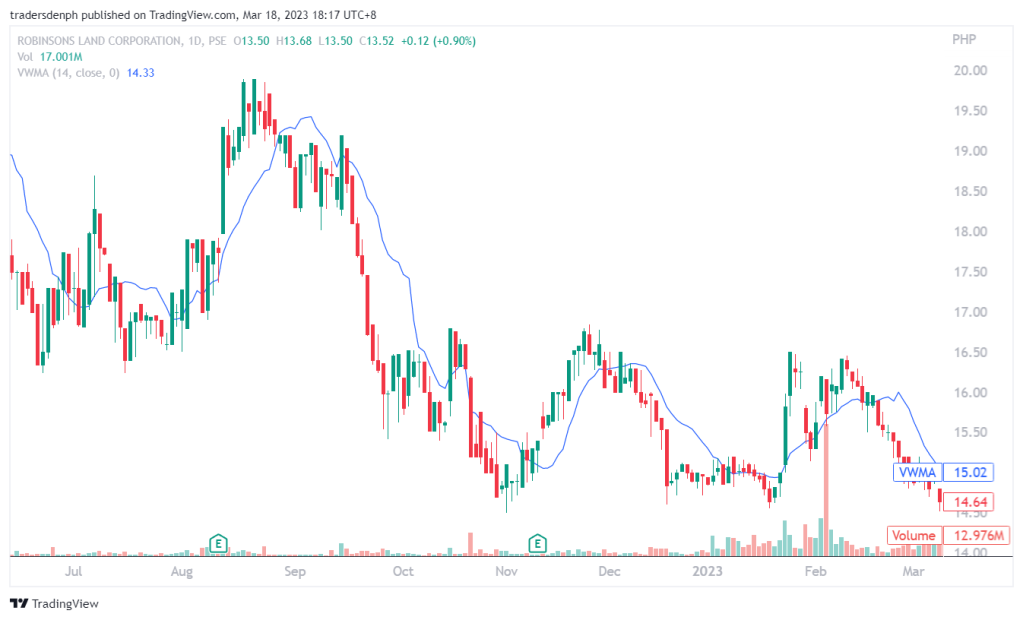 Sa mga naghahanap ng magandang chart with free real-time market data ay go and check out PSE Equip.
Read these blog for more info:
(https://gandakohtrading.com/libreng-market-data-at-charting-para-sa-lahat-mula-sa-pse-pse-equip/)
(https://gandakohtrading.com/pse-equip-every-pinoy-trader-must-try-this-app/)
HOW TO USE VWMA?
Okay ganito.
Balikan natin ang definition at intindihin para alam natin ang best na way gamitin ito.
Yung problem kasi sa mga traders ay di nila naiintindihan kadalasan ang tools na ginagamit nila kaya di nila ito magamit ng maigi.
VWMA is a moving average that is weighted by volume.
Any uptrend must have a good or an increasing volume para masustain ang uptrend. The same goes sa downtrend. VWMA indicator shows volume increasing along with the market trend and decreasing against it.
Maganda gamitin ang VWMA together with any moving average.
Sa exmaple ay VWMA yung color blue na line at MA naman or s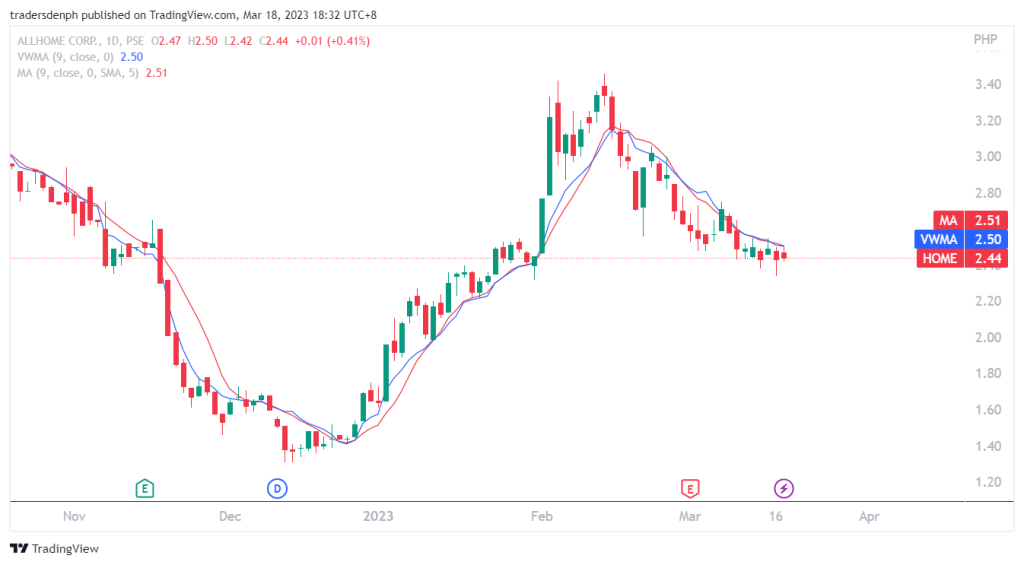 Habang umaakyat ang price ay pinapakita din ngVWMA na umaakyat din ang volume.
May mga instances kung saan umaakyat pa ang price pero pabagsak na ang volume then you will see a divergence. Meron di instances na bumagsak na ang price pero ang volume ay tuloy pa din sa pag akyat which gives you conviction if you are buying a "dip" or gumagamit ka ng mga retracement tool para sa bounce.
Make sure lang na yung gamit mo na indicator at yung VWMA ay iisang ang length kasi default ng VWMA ay 20.
You can also use VWMA alone para naman sa trend-following.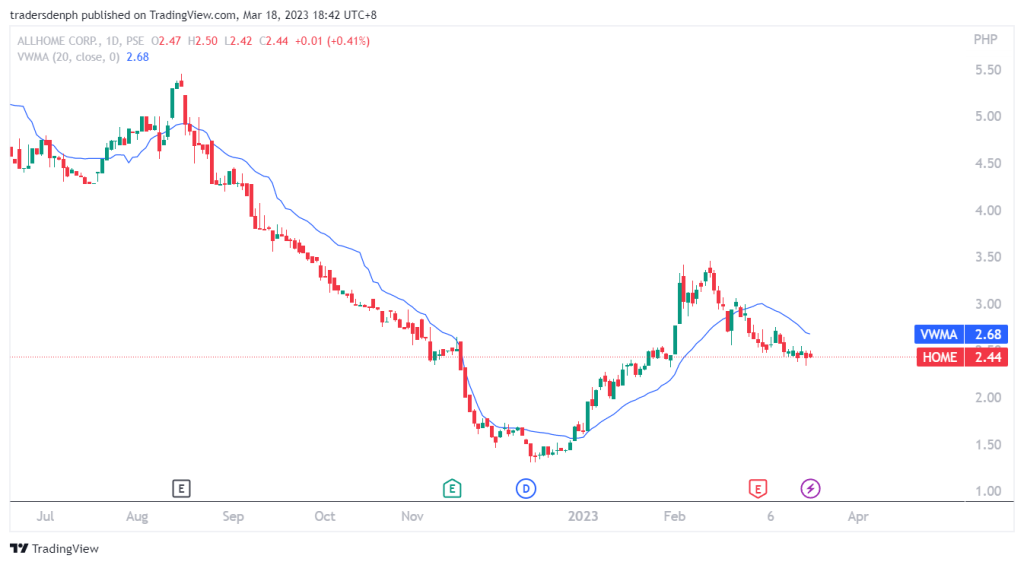 You can also use two VWMA for crossovers sa trend-following.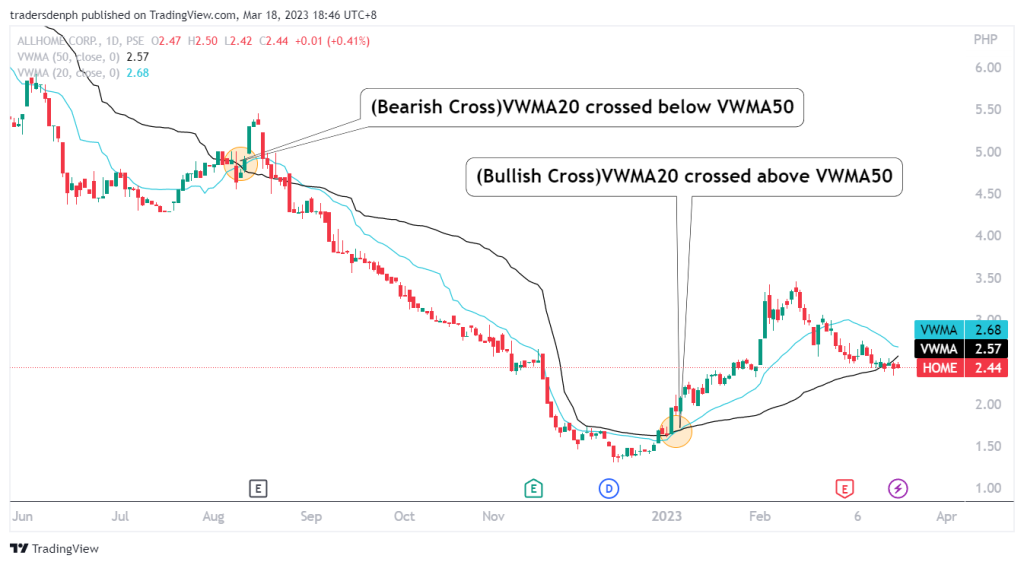 This is another indicator na pwede mong magamit to further improve you trading skills.
Ang mahalaga kasi ay alam mo at naiintindihan mo ang ginagamit mo na tool para magamit mo ito effectively and it will produce a good result sa trading mo.
Good results like this one: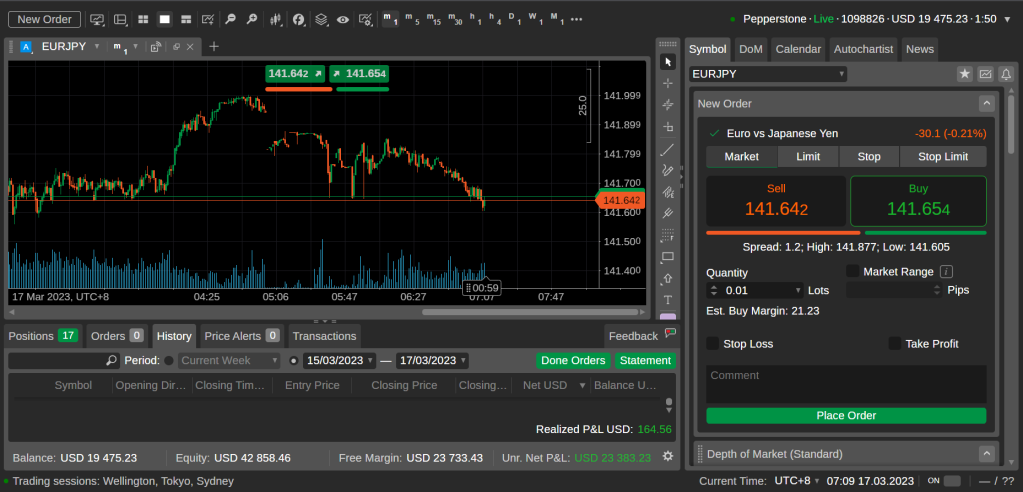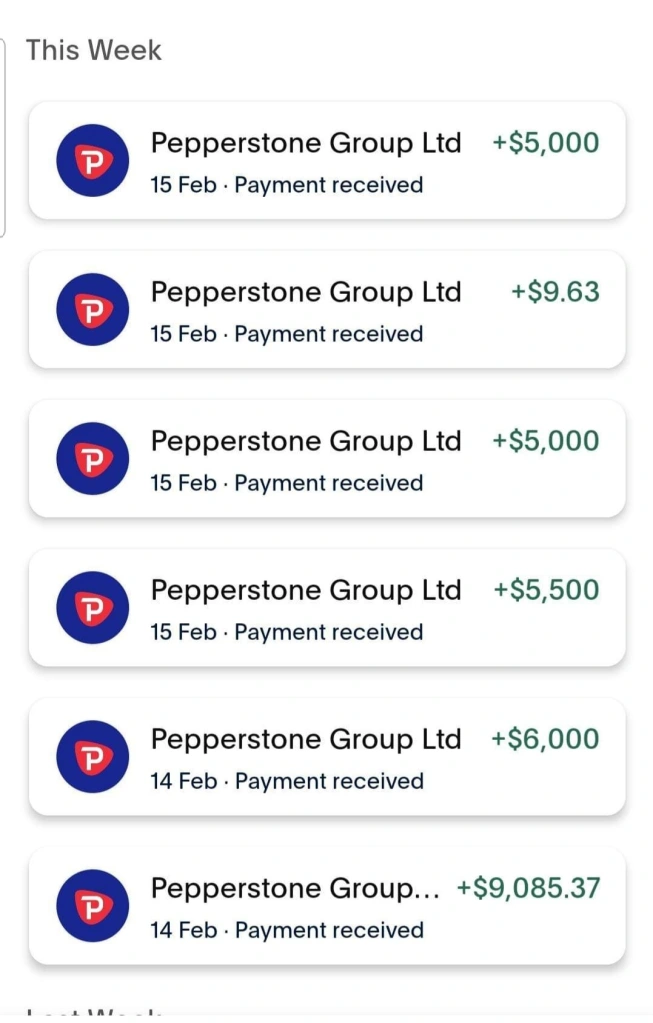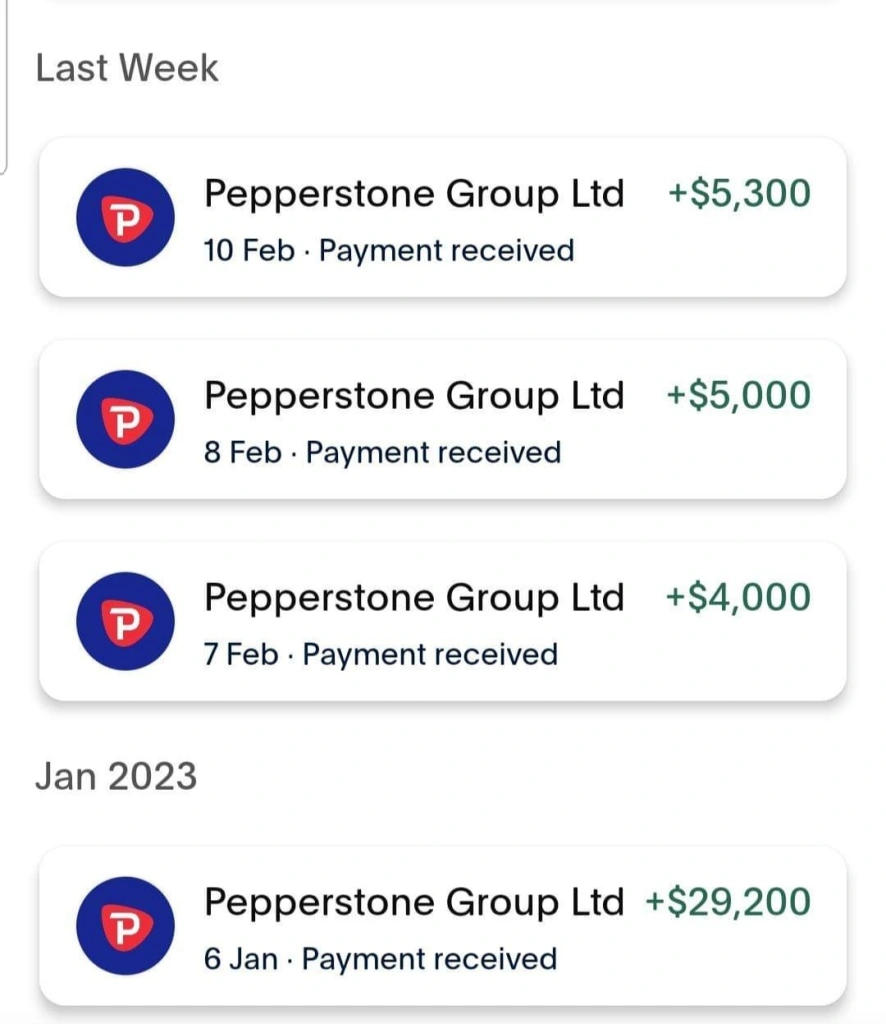 If nais mong matuto ng PSE trading or nais mong matutunan paano magtrade ng forex, crypto at US stock market, I highly suggest na magjoin ka sa program namin.
If may experience ka naman na pero di pa maayos ang results mo or palagi kang talo ng malalaki ay magjoin ka sa aming program.
You might succeed with our help at pwede rin na hindi but at least ay matry mo kasi we do try our best talaga para mailagay ang bawat students sa position na sila ay maging successful.
Come and join us.
Avail TDS here: TDS Mentorship – Traders Den PH
Avail TDSI Batch 2 here: https://bit.ly/3E0bA8v
If years ka na sa trading at may sarili ka nang strategy or at least may experience ka na sa trading na feeling mo ay paikot-ikot lang yung trading results mo at kailangan mo ng isang course na magpupush sayo into better results ay sumali ka sa TRADE MANAGEMENT BOOTCAMP namin kung saan tuturuan ka namin paano imanage ang trades mo. Bagong concept ito sa Pilipinas and we are sure na this is going to be a very helpful and performance-enhancing course. Trade management is the key to a good trading results.
Avail it here: https://forms.gle/h3CKcSZGceMaxPL2A
You can read this blog for more info: