Ano Ang Gagawin Mo Kapag Kumita Ka Ng 3 Million?
Ano Ang Gagawin Mo Kapag Kumita Ka Ng 3 million?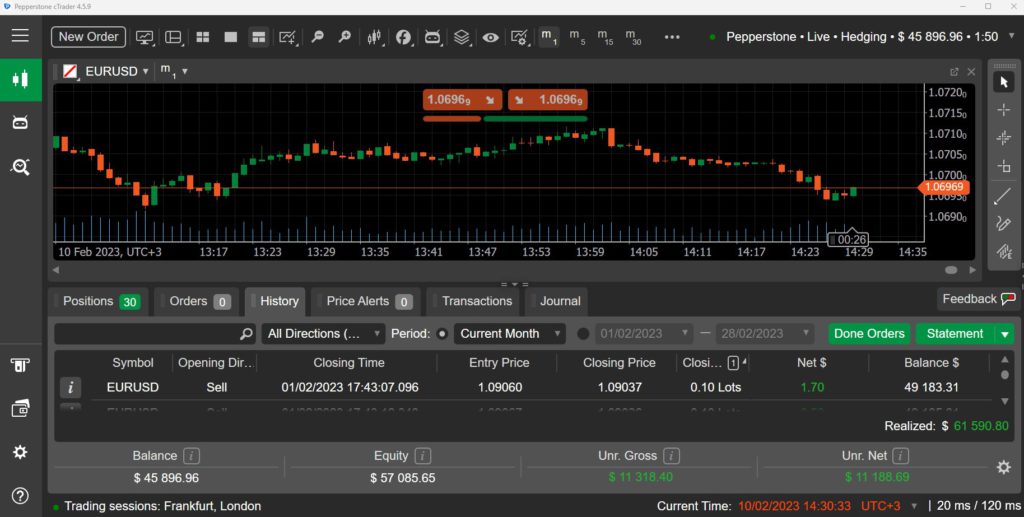 I'm currently up 3.3 million Pesos na realized profit this month.
Realized gain meaning nabenta ko na. Nakalock in na rin yan at nailipat sa isang account while slowly winiwithdraw.
I have a new unrealized gain of 11,000 Dollars as of writing. Nasa 600,000 pesos din sya. Unrealized kasi hindi pa nabebenta dahil wala pang exit signal.
I made a video kaninang umaga. You can watch it here:
Ano ang gagawin ko sa 3.3 Million Profit?
It seems a lot of money if iisipin mo sa pesos but sa dollars ay wala pa nga 100,000 USD yan.
I made a better profit last December compared sa month na ito.
If you trade objectively kasi ay nag iiba din yung tingin mo sa pera.
Kapag bago ka lang sa trading ay may mga financial goals ka. Lagi ka pa nga may calculator kasi kinacalculate mo ang "kikitain or potential profit" mo bago ka pa pumasok sa trade.
That is not the case kapag matagal ka na nagtitrade. Wala kang financial goals. I talked about this idea sa upcoming books ko on how having financial goals actually hurts your trade.
If di ka pa nakaavail ay mag avail ka na. These two books are the best forex, crypto, and stock trading book that you will ever get your hands on this 2023. Sobrang ganda as in.
Kapag objective trader ka ay wala kang financial goals prior or during trading. All you think about is the execution of your strategies. Yung loss at profits minsan di mo na nga napapansin kasi ang stoploss at trailstops mo ang natututukan mo.
May months na panalo ka overall. May months na talo ka. If tama ang giangawa mo ay nacocover up ng good montths mo ang bad months mo.
I made 3.3 Million pesos na realized profit this month but di lahat ng trades ay panalo. Marami akong talo kaso nacocover up ng panalo yung maliliit na talo kaya 3.3M ang realized gains.
Wiwithdraw ko yan and malalaman mo naman kasi napopost ko or naboblog ko yung mga nawiwithdraw.
I think I will just let it sit muna sa account pangcover sa bad months. May be bawasan a little pambayad bills at ibang expenses. I don't know pa. Ang focus ko now ay masunod ang exits sa ibang position at mapaliit ang loss if loss ang outcome ng mga positions.
Next week mag oopen na rin ang admission sa TDSI Batch 2. I hope hindi mo mamiss yun especially the first 24 hours kasi discounted ng sobra ang price. TDSI is a really really good place to learn paano magtrade ng forex, crypto at US stocks. Di ka maiipit, masusunog at mawiwipeout with TDSI at talagang proper na approach ang natuturo. Real live trades din ang ginagawa doon. If nais mo matuto magtrade, avail mo yun sa Feb 14.
Check TDSI Batch 2.0 here: 
May nagcocomment pa din sa mga post at blogs ko about our forex broker. Sa hindi pa alam ay basahin na lang ninyo ang dalawang blogs na ito.
What Is The Best Forex Broker?
Isang Malupet Na Diskarte Sa Forex Na Hindi Mo Alam!
Next week is another week. Balik zero na naman ang realized gain. Balik zero na naman ang trades.
Whatever man ang trades mo this week ay this week lang yan. Ke panalo ka man or ke talo dapat start fresh ka next week. Iwan mo ang mga nangyare sa week na ito.
Never feel too down sa losses or too happy sa gains. Its not you, si market me gawa niyan.
I hope you will have a great weekend. Thanks for reading and sharing my blogs.