Way before pa magkaroon ng charts na gamit ng mga stock traders now ay nagtitrade na ang mga tao.
They have no charts.
Wala silang ibang pinagbabasehan ng mga trades nila kundi price lang.
Price Action Trading was around earlier than most of what we know now as Technical Indicators
I DARE YOU TO TRADE
When you talk about pure technical analysis ay wala nang mas heavy at mas technical sa books na I DARE YOU TO TRADE.
May I DARE YOU TO TRADE at may I DARE YOU TO TRADE 2: ELEVATE.
Both of them are technical books about trading.
May nabuild na reputation ang IDYOTT na magandang books at sobrang solid ang laman.
You are about to witness yet another addition sa family ng IDYOTT.
Let me introduce to you the IDYOTT 3: BLACKOUT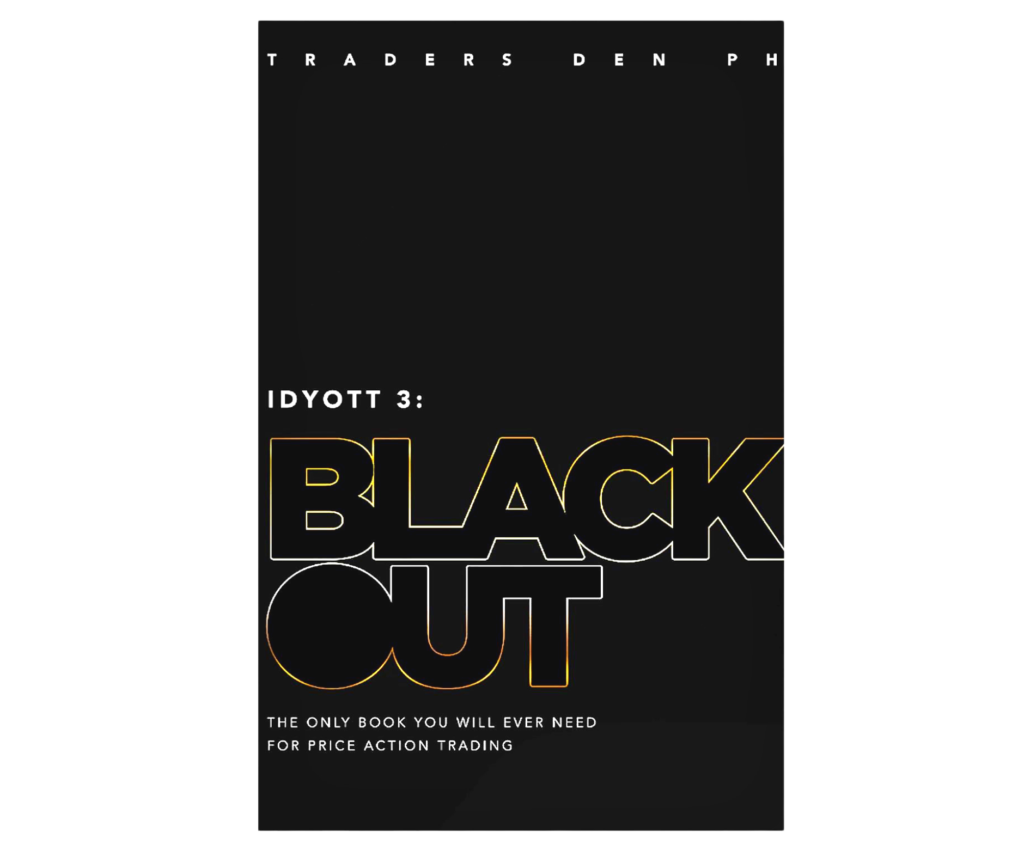 This book will blow your mind. This is the best book out of the IDYOTT collection.
Everything you have learned from IDYOTT has lead you up to this book.
Here is a little sneak preview:
You have read two IDYOTT books.
There is no need for me to convince you of how good an IDYOTT book is.
It's reputation precedes it.
BLACKOUT is by far the best out of the three.
Avail it before it runs out!