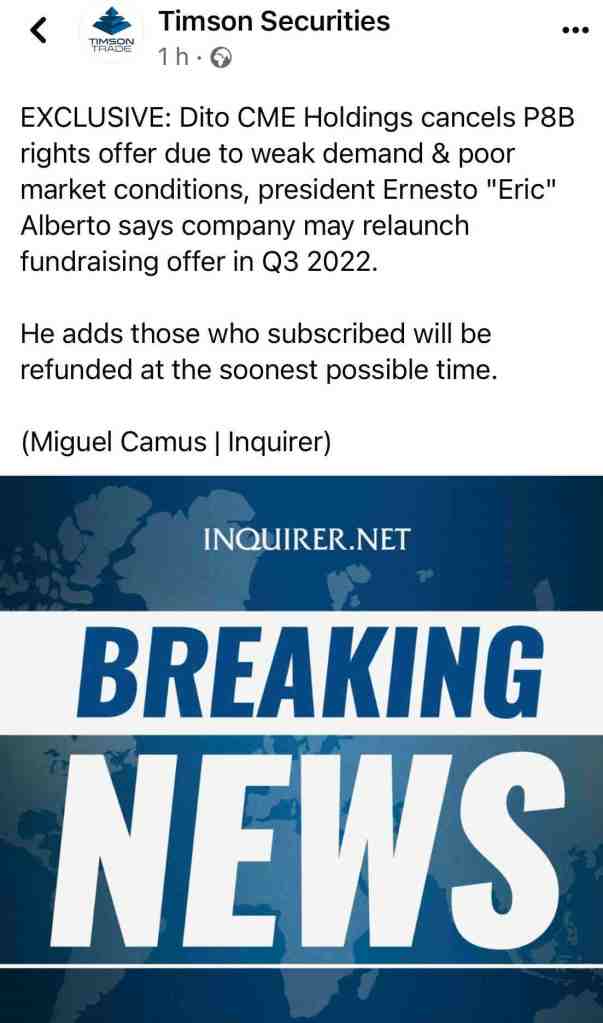 DITO Cancelled SRO? True or False? Trulse!
This is a little bit funny.
May nagpost ng pic sa social media.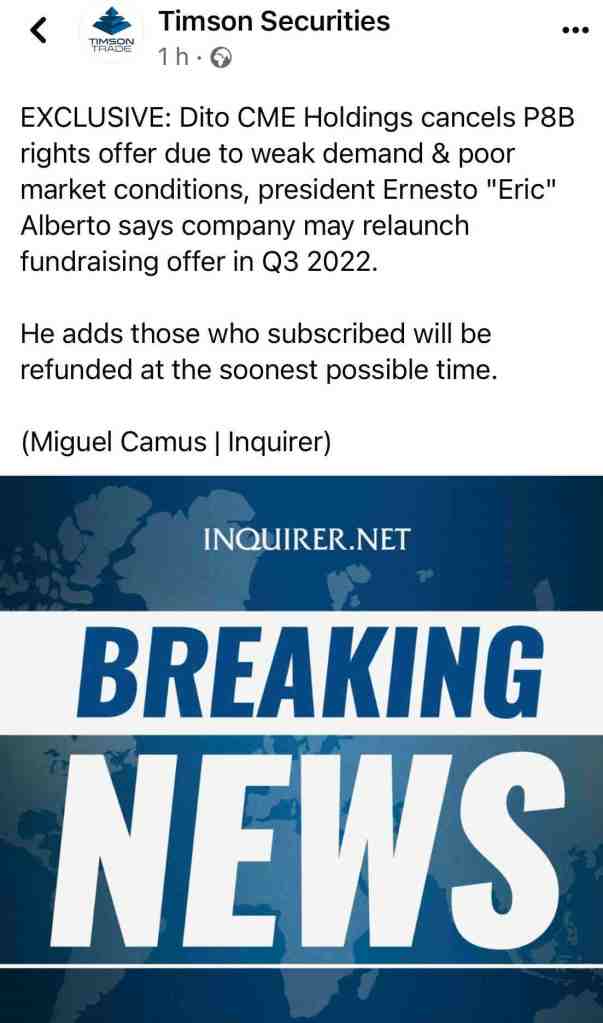 After a while ay may nagpost na naman ulit.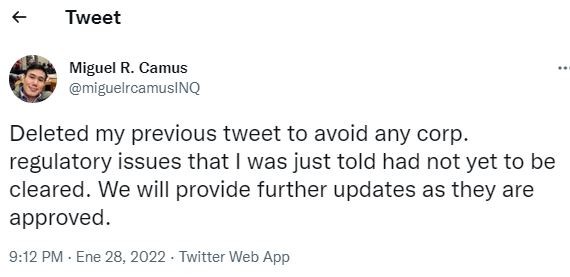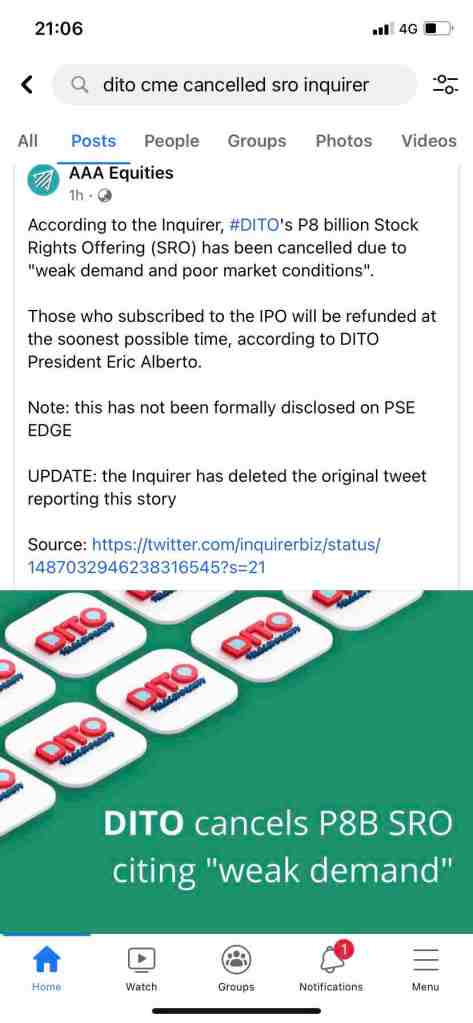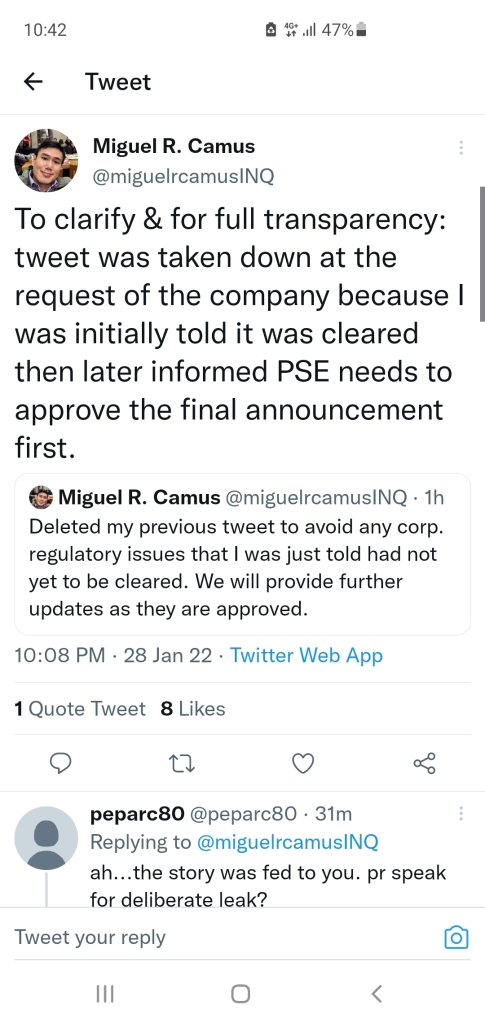 May breaking news na bago magkaroon ng disclosure. Lets have a quick review ng mga nakasaad sa disclosure rules ng PSE.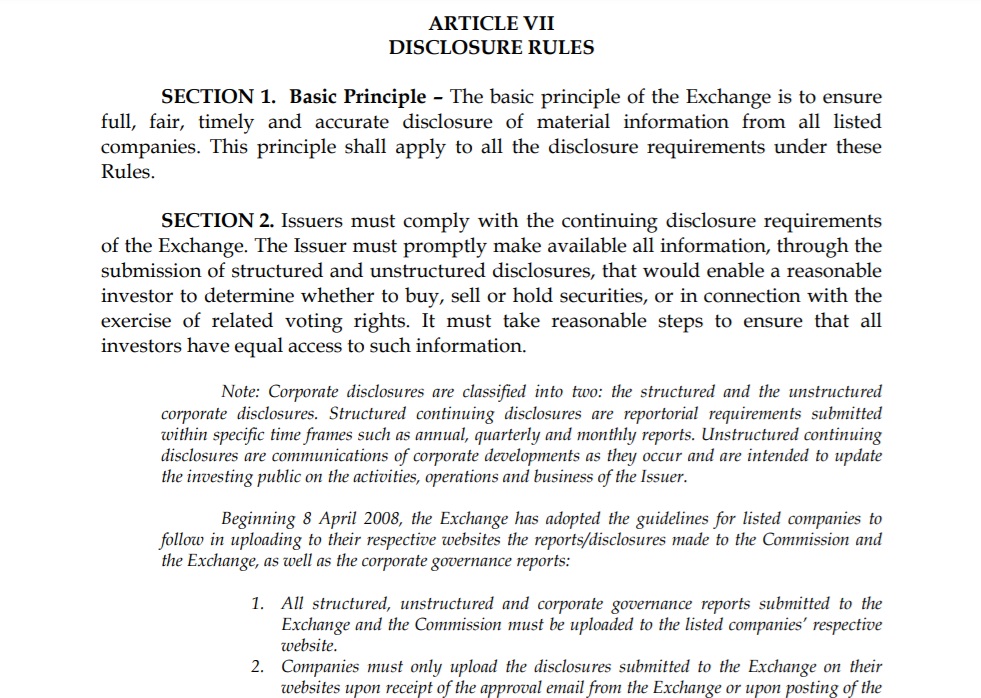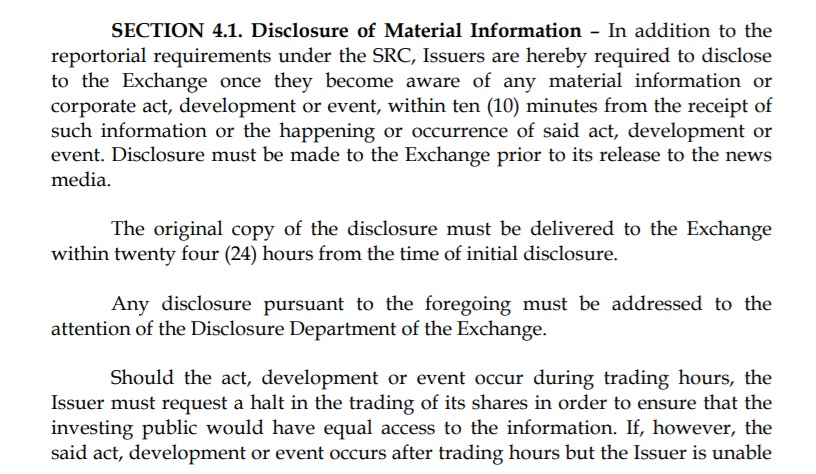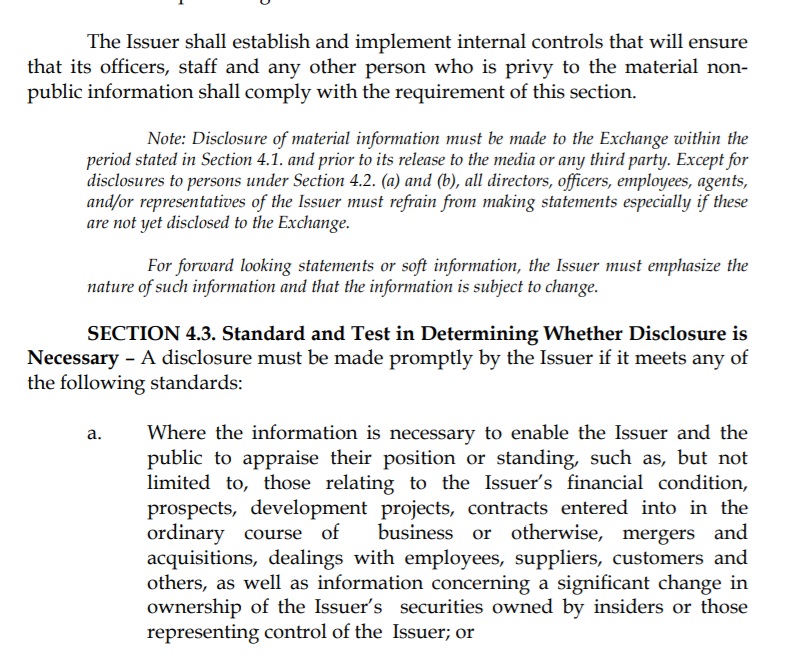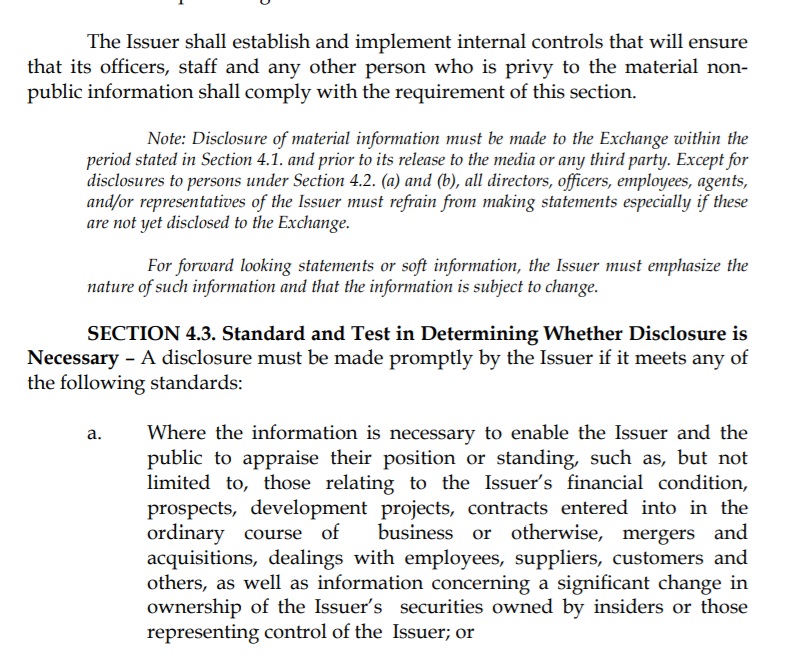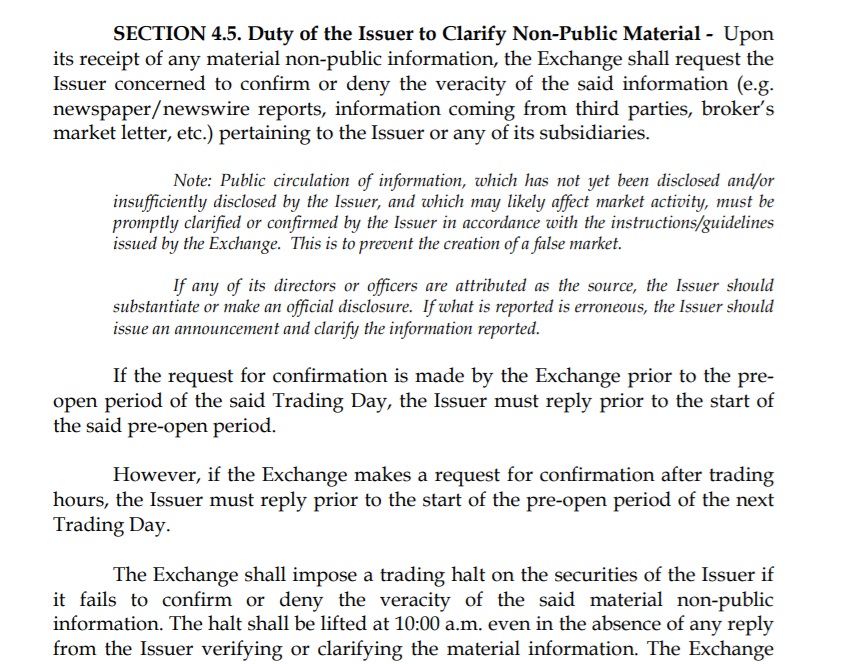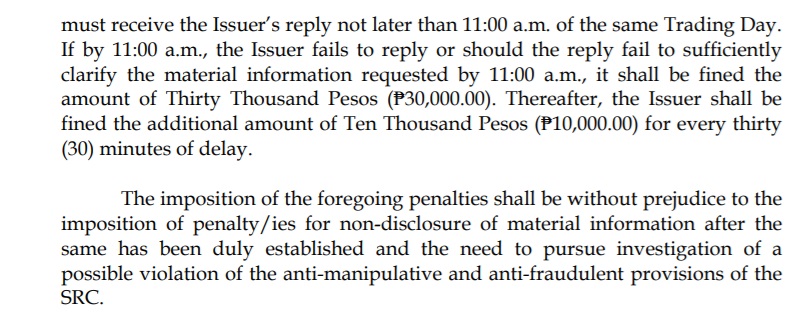 Note: Public circulation of information, which has not yet been disclosed and/or
insufficiently disclosed by the Issuer, and which may likely affect market activity, must be
promptly clarified or confirmed by the Issuer in accordance with the instructions/guidelines
issued by the Exchange. This is to prevent the creation of a false market.
If any of its directors or officers are attributed as the source, the Issuer should
substantiate or make an official disclosure. If what is reported is erroneous, the Issuer should
issue an announcement and clarify the information reported.
(TRUE OR NOT) WHAT DOES IT MEAN?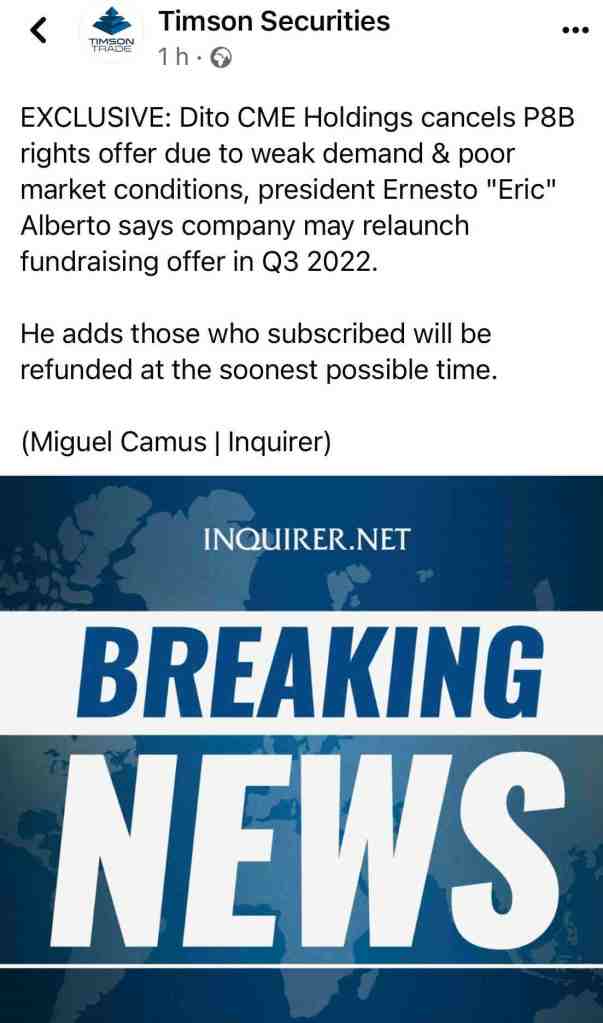 Maraming newbies sa market and I'm sure most of them will take this news (if totoo) as a bad sign. That's expected kasi nga newbie.
This is not the first time mangyare. Marami na nagSRO at nagFOO na kinacancel nila.
Ang latest na alam ko gumawa nun ay SLI. Stock Commentary: Sta. Lucia Land cancels P9.9-B FOO due to poor demand | Philstar.com
Parang common sense naman kasi ito.
Idaan natin sa sasakyan. May marami kang sasakyan.
Kailangan mo ng pera and plano mo magbenta ng sasakyan.
Walang pera ang mga tao. Walang demand ika nga. Ano ngayon ang option mo?
Una is ibenta ng mura ang sasakyan mo. Next, icancel ang pagbebenta at sa susunod ka na lang magbenta kapag may mga pera na ang tao.
How is that a bad decision?
"Walang pera ang DITO kaya nagbebenta SRO hahaha."
Uhmmmm….kaya nga nasa stock market ang mga stocks kasi wala silang pera at need nila magbenta shares para magkapera. Yan exactly ang reason ng pag IPO nila.
"Walang may gusto sa shares nila"
Sa price na gusto nila ay baka walang masyadong demand.
Pwede naman magcancel at mag offer pag mas gumanda na ang market. Marami na gumawa nun.
Full disclosure: Wala akong DITO shares. Inaanalyze ko lang ang situation.
Babagsak ba ang DITO dahil sa news na ito if totoo? I do not know. Si market lang ang makakapagsabi.
Bakit?Umangat ba si DITO nung nag announce sila magpapaSRO?
Good question din yan.
As a retailer, wala ka naman magagawa kung babagsak or aangat si DITO next week. Ang tangi mo lang magagawa or ang tanging bagay na may control ka ay kung lalabas ka ba or not sa DITO if holder ka.
If may buy signal ang strategy ko kay DITO kahit anong bad news pa yan or whatever ay bibili ako. Same din na kapag may sell signal ang strategy ko at may super good news si DITO ay magbebenta pa din ako.
I'm a trader. I buy and sell stocks. I'm not buying to see some business grow.
I'm just here to make money and try to make little losses if di umayon ang trade.
Sa case ni DITO, Im just trying to inform you ng mga alam ko.
Im not a pro DITO nor anti DITO.
I'm pro learning and pro-education sa mga traders.
-End-
Interested to learn how to trade using Technical Analysis?
Kung SOLID foundation sa trading ang hanap ninyo. Go for TABULA RASA STOCK TRADING COURSE, ito yung course na currently ni go through ng mga Traders Den Student now.
Perfect for newbies. Sure ka na tama ang simula mo sa trading. Di mo na pagdaanan masunugan ng port. May proper guidance ka pa.
_____________________________
How to be a TDS?
Avail books directly from us by following the instruction in our google form:
https://forms.gle/XGtkJLVNTQwKzy3d6
Or order directly from Shopee! Link below.
https://shp.ee/gq6w9vp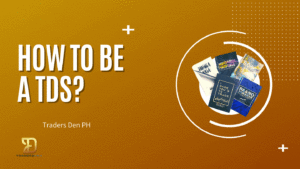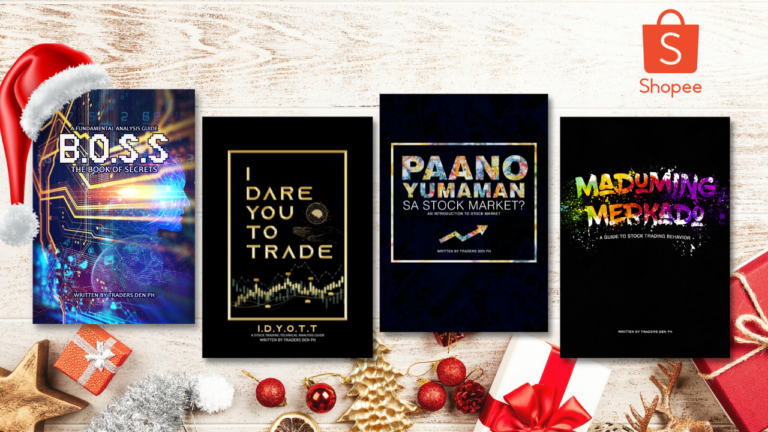 Looking for Pinoy Stock Trading Community? Join Traders Den!