DITO Cancelled SRO Update!
Update lang ito sa naunang blog. If namiss ninyo yun ay heto ang link: DITO Cancelled SRO? True or False? Trulse! – Gandakoh's Personal Trading Blog (gandakohtrading.com)
Nauna ang tweet/news kesa sa disclosure kaya kahit weekend ay naglabas ng notice ang PSE.
PSE NOTICE
Naglabas ng notice ang PSE.
The Exchange was notified by DITO CME Holdings Corp. ("DITO" or the "Company") that its "management has determined that current market conditions are less than ideal to pursue the offering" and that "upon careful consideration of its business strategies, DITO CME has decided to defer the Stock Rights Offer." In the same letter, DITO said that "[it] shall refund any and all subscription payments made by any existing shareholder or qualified institutional buyer during the offer period of the Stock Rights Offer."
THIS SHOULD NOT BE CONSTRUED AS AN APPROVAL BY THE EXCHANGE OF THE DEFERMENT OF THE OFFERING. FURTHERMORE, THIS IS WITHOUT PREJUDICE TO ANY REGULATORY ACTION THAT THE EXCHANGE MAY PURSUE IN ORDER TO ENSURE FULL COMPLIANCE WITH THE APPLICABLE RULES AND FOR THE PROTECTION OF THE INVESTING PUBLIC CONSISTENT WITH THE MANDATE OF THE EXCHANGE, AS A SELF-REGULATORY ORGANIZATION, TO MAINTAIN A FAIR AND ORDERLY MARKET.
THE POSTING OF THIS NOTICE IS STRICTLY FOR DISSEMINATION PURPOSES ONLY. THE COMPANY, ITS UNDERWRITER, AND OTHER ADVISERS ARE RESPONSIBLE FOR STRICT COMPLIANCE WITH THE RULES OF THE EXCHANGE.
THE EXCHANGE DISCLAIMS ANY LIABILITY ARISING FROM, OR IN CONNECTION WITH, THE FOREGOING MATTER.
DITO CME Holdings Corp. – Update on Stock Rights Offering (pse.com.ph)
WHAT DOES IT MEAN?
Nagsabi si DITO na plan nila e cancel ang SRO.
Di pa inaapprove ng PSE dahil nagsabi pa lang daw.
Can they not approve it pag yun ang want ng DITO? I don't think so. Di naman against sa any rules magcancel ng SRO. Pwede siguro eh suspend ang trading para sa adjustment ng price at sa refund but eventually aapprove din nila ang pagcancel ng SRO kasi yun ang want ng DITO. I'm trying to look for any rules and sanctions sa pag cancel ng SRO but wala ako mahanap for now. Parang Stab Fund sa IPO na dapat meron or mas mainam na meron pero walang rules or requirement ng pag IPO. Syempre nangyare na ang MEDIC kaya parang gusto na isama ng PSE as one of their rules/requirement. Sa SRO cancellation baka ganun din gawin as a lesson kay DITO but for now wala pa akong nakikita. If meron man fines siguro. I need to look further pa siguro baka na miss ko lang kung saang rules nakasulat na bawal magcancel ng SRO pag nakabayad na mga shareholders pero mahina pa rin ang demand.
Walang demand masyado. Di naman eh cover or bilhin ng underwriter ang natitirang shares sa sobrang dami.
If naremember mo ang PHES noon parang ito yung kabaliktaran. Yung PHES nag SRO sa 1 peso kahit yung price nila ay 0.54 peso.
Ang purpose nila ay kumuha ng mas maraming shares kasi lahat ng di eh avail ng shareholders ay sila bibili. Di nila priority na eh avail ng mga shareholders ang SRO nila.
Kay DITO naman ang purpose talaga ni DITO ay kumuha ng pera para sa mga gastusin niya sa expansions at rollouts.
Dito natin makikita ang power ng PSE. Kaya ba nila eh push ang DITO na ituloy ang SRO?
Sa papaanong paraan? Would DITO do it despite knowing na walang demand?
Parang ang middle ground dito ay cancel ngayon pero ituloy sa later date. Tipong parang e delay lang.
Interesting din malaman ang mangyayare dito for future reference at guidance na rin.
ANO MANGYAYARE NEXT WEEK?
No one knows. Lahat ng sinasabe ngayon ng traders ay opinion lang nila or educated guess. Walang nakakapredict ng future.
Ang market pa rin magdedecide kung babagsak or aangat ang DITO next week.
If DITO holder ka ay I suggest magreact ka na lang sa gagawin ng market next week.
Si market pa rin ang masusunod. Lahat may opinion pero si market pa rin magdedecide niyan. React na lang sa gagawin ng market.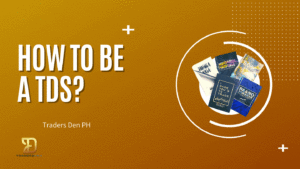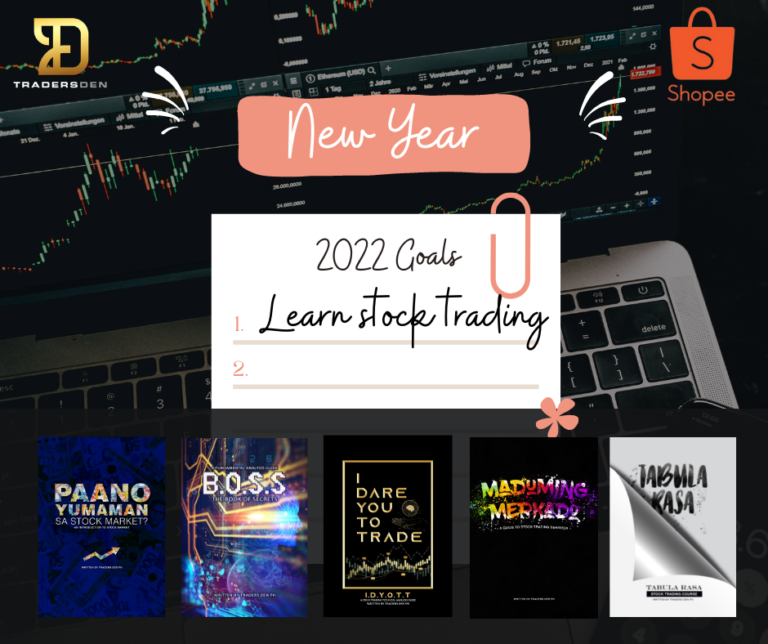 Looking for Pinoy Stock Trading Community? Join Traders Den!