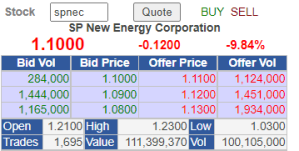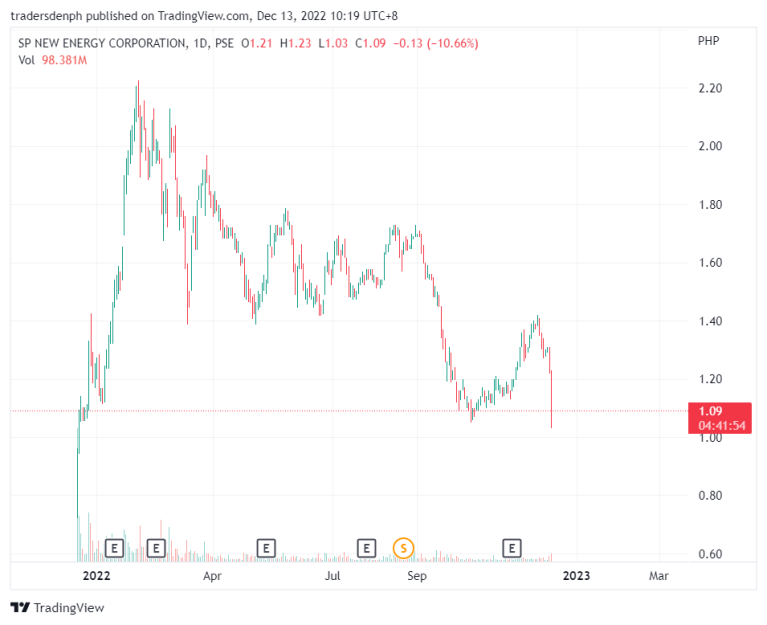 Almost -50% down na siya mula sa high nito.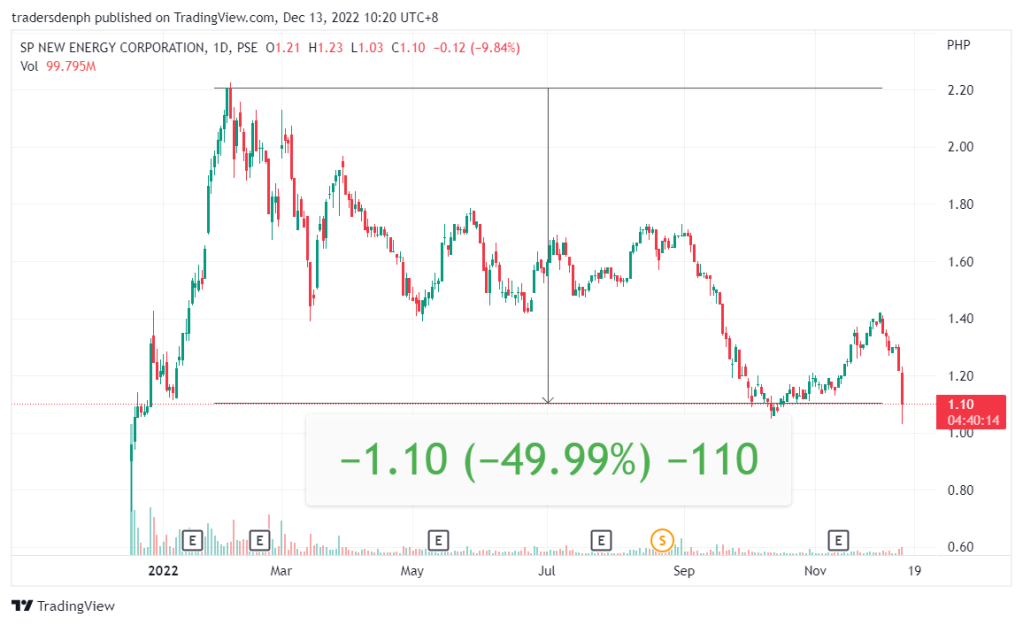 I have an interesting take sa SPNEC na ito.
If you used our BABY 2.0 strategy sa SPNEC ay di ka maiipit. You would have gained a few times at nakaexit ka na bago pa magkaroon ng massive selloff.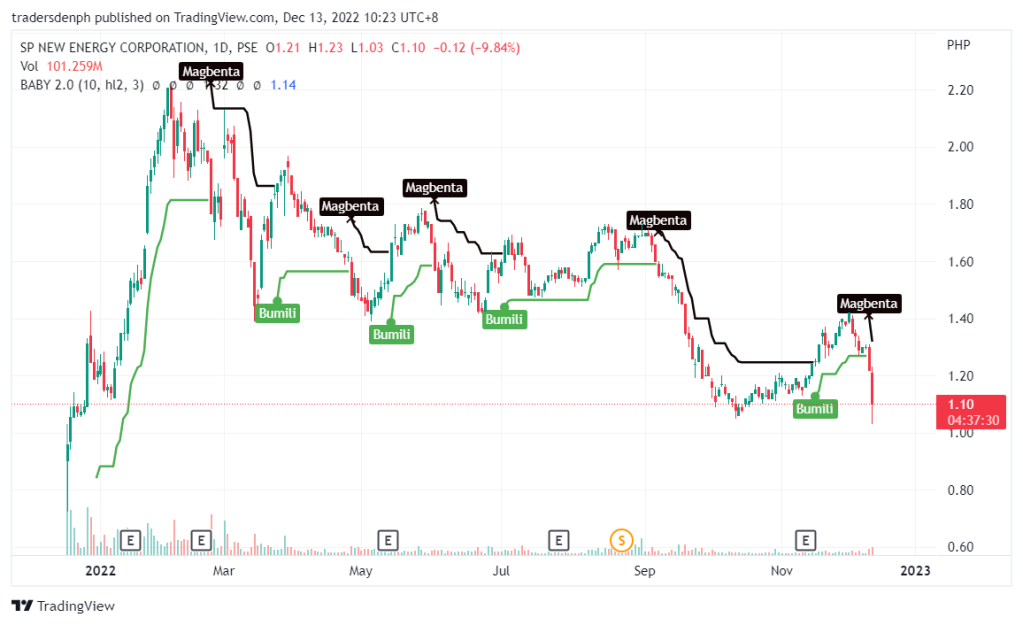 If you're interested sa BABY 2.0 ay pwede mo ito maavail here:https://forms.gle/oEx5Fd13xRZQbxTN6
I have an interesting observation sa SPNEC and I do hope you will come to your senses and realize this as well.
Nung nag IPO ito ay andaming panay hype sa stock na ito. Same din noong nag SRO ito.
"The next ACEN"
"Renewable is the future"
May mga umaattend pa ng webinars at mga presentations ng SPNEC.
May mga nagpapapicture pa kay Leandro Leviste.
Now na bumagsak na ay nagbago na ang tune ng mga panay hype sa stock na ito.
Pansinin mo.
Same din sa mga dating "loyalist" ng SCC na nagchange ng tune after bumagsak.
I feel sorry sa mga talagang nag invest sa SPNEC dahil sa potential nito at napabenta dahil sa negative news or sentiments.
I'm a trader. I never liked any stock. Lahat yan sila ay stock code lang for me.
I never buy or sell dahil sa good or bad news. I think yan ang lesson na nais ko iparating sa ngayon.
I blogged about DITO nung marami nagbabash sa DITO and I felt like walang sense yung negative news at bias na natatanggap ni DITO.
Ngayon naman ay si SPNEC naman ang nafefeel ko na may unfair din na negative sentiment.
Just because hindi siya nag ala ACEN in a short period of time eh basura na siya.
If investor ka yung binili mo sa SPNEC ay potential niya at ang future niya.
Wala pa naman narealize na project si SPNEC. Its too early to judge this company. Di pa naman siya nagflop.
Yung nagflop ay yung mga panay hype sa stock na ito noon.
If investor ka and binili mo ang SPNEC dahil sa future ay dapat willing ka maghintay if marerealize ba ni SPNEC ang potential na nakita mo sa kanya and not get easily fazed sa mga bash or negative news out there.
If trader ka naman ay dapat may maayos ka na trading system to let you in when it goes up and let you out as it goes down.
This is not a reco at wala akong SPNEC. I just write as I see fit.
Let me show you something.
That is my 1.7 Million Peso Port with over 750,000 peso gains in forex.
Kaya mo rin ito.
We can teach you paano magtrade sa forex, crypto at US Stock market if interested ka.
Learn how to enter forex, crypto, and US Market safely and successfully with us. Join us. 
Avail it here: https://bit.ly/3E0bA8v