SPNEC SRO (What Happened To The Price Of Other Stocks That Made An SRO In The Past?)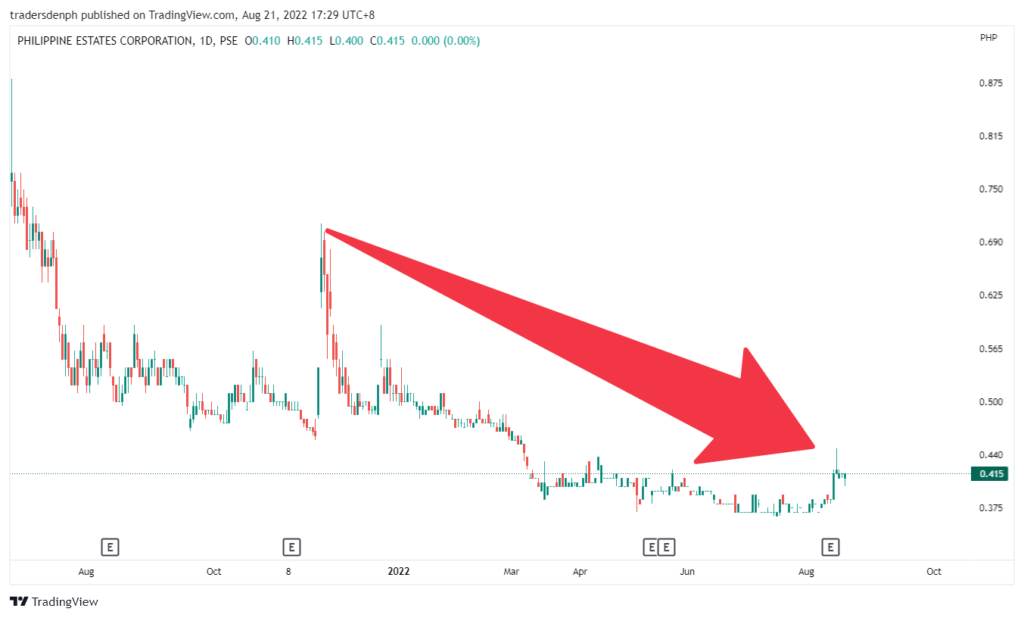 TECH
SRO price is 5.50 pesos plus a bonus detachable warrant (TECHW)
For every one and sixty-eight hundredths (1.68) common shares held, the investor will be
entitled to one (1) Entitlement Right. Correspondingly, for every one (1) Entitlement Right subscribed to,
the investor will be issued one (1) Bonus Detachable Warrant with one (1) underlying common share of
TECH to be issued upon exercise of the Bonus Detachable Warrant.
Aug 16, 2021 was the listing day.
RESULT: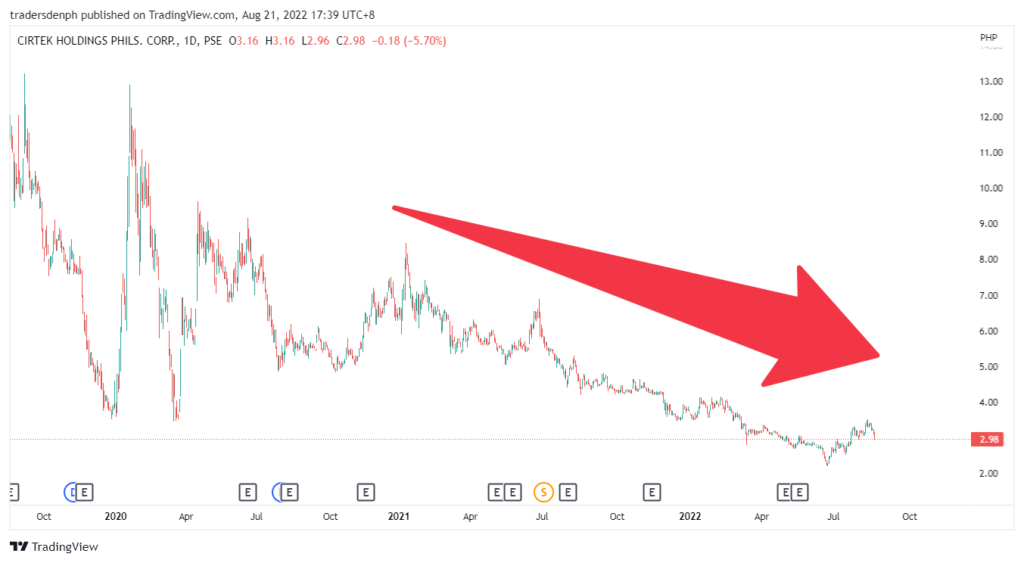 CHP
IPO price price in 2016 was 10.75 pesos.
SRO price in 2020 is 1.54 pesos.
Current price is 0.70 cents.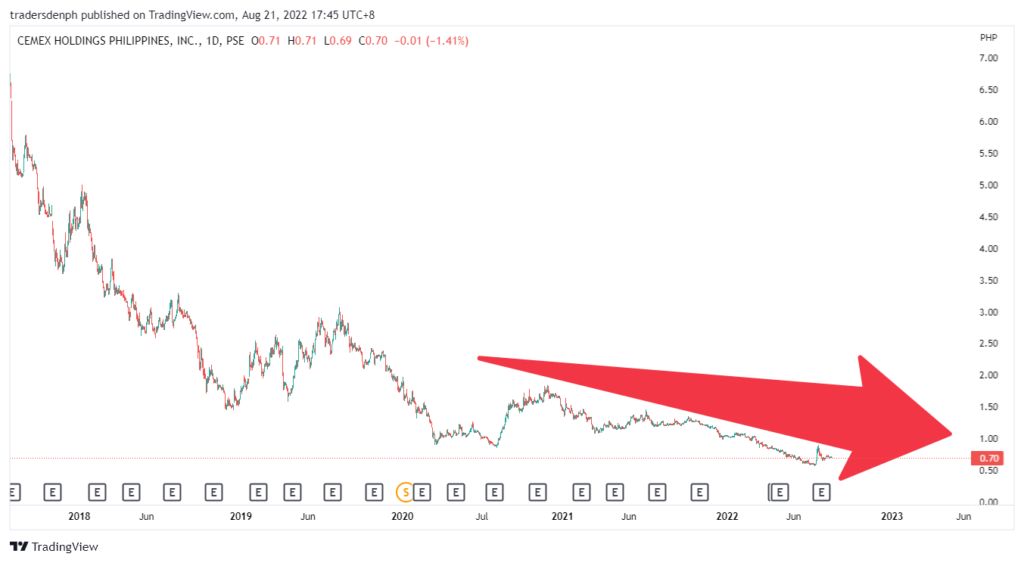 ACEN
SRO price is 2.37 pesos.
Current price is 8.68 pesos.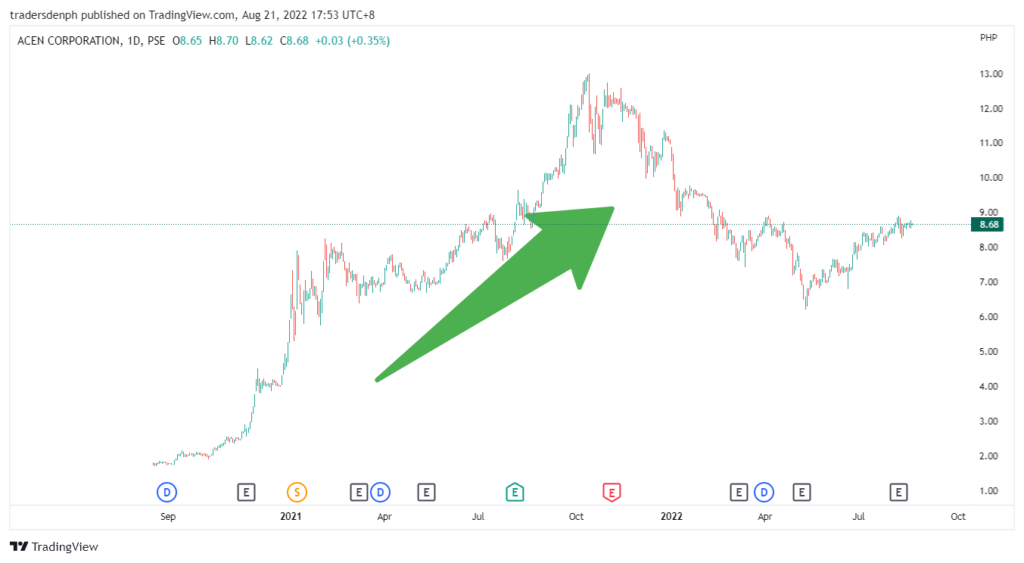 CONCLUSION
Well, mas marami ang bumabagsak na price after SRO compared sa umaakyat. Fact yan. We cannot argue that. May umangat din which was ACEN. Overall, lamang ang bumagsak.
Fact din na walang nakakapredict ng future kaya no one can say for 100 percent certainty sa mangyayare sa SPNEC. Lahat ng sinasabe nino man ay guesses at opinion lang.
I would like to take this words from Esquire Magazine pagdating sa SRO.
"Do not subscribe to rights offers for the sake of buying the stock at a discount.
No matter how large the discount is, if the stock has poor fundamentals, the share price will always fall, and even lower than the discounted price.
Normally, the reason why a company conducts a rights offer is to raise funds for expansion. When a company spends capital expenditure, it means that it is investing in the future, which adds value to the stock.
But there are companies that raise funds from shareholders in order to pay existing debts, or finance losing a venture. Paying existing loans by raising money from shareholders does not add value for the business.
The sales generated by the business would still be the same, with only savings from the interest expense as the only benefit"
Source: https://www.esquiremag.ph/money/industry/stock-rights-offering-a2334-20210112-lfrm
If investor ka then I think yung pagbaba ng price temporarily ay hindi ganun kaimportante compared sa future growth ng SPNEC.
If trader ka, you would not risk getting dilluted or bumagsak ang price kasi loss yun for you since you are in it sa profit at hindi sa growth ng company.
This will all boil down to anong approach meron ka pagdating sa SPNEC.
If somehow interested ka maging scalper or day trader sa stock market, forex or crypto then I want to extend an invitation sayo to join us sa Master Scalping And Day Trading Course 2 on Aug 26 to 27.
Bago ka magreact ay tingnan mo muna yung results ng mga umattend sa previous course namin.
Heto ang mga experience ng previous course attendees ng MASTERCLASS SCALPING and DAY TRADING.
Heto ang comment nila after ng course.
If interested ka mag avail ng IDYOTT 4/BERZERK or TD BEAR/BEAR HUG na course ay pwede mo ito mabili at maaccess sa website anytime. Once nabili mo na ay lifetime na access mo sa kanila. Pwede mong panooring paulit-ulit. Open mo lang ang website at log-in ka then mapapanood mo na.