I remember it like it was just yesterday.
All the time traders think they can outsmart the market.
I still remember ACEN joining MSCI Global Standard Indexes and traders though ACEN would go up hard.
That was around November.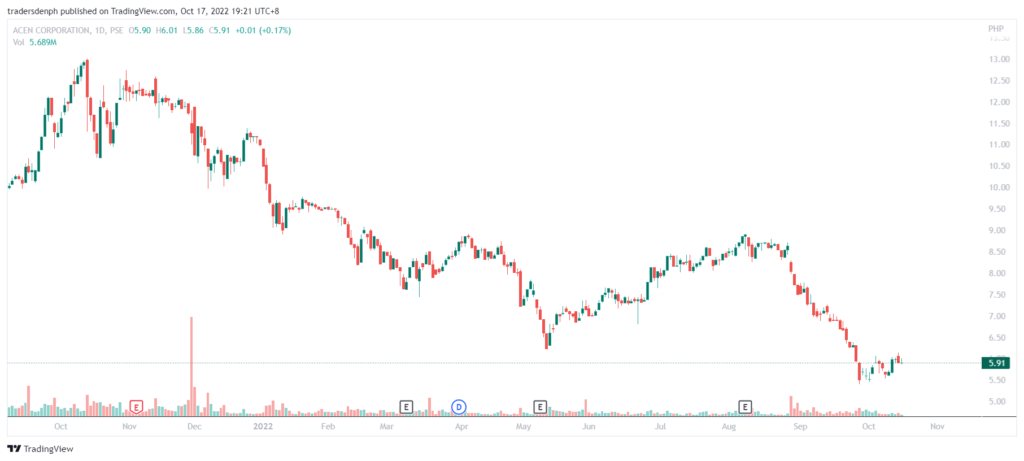 Acen was around 12-13 pesos back then. Now, ACEN is at 5 pesos.
Back in November SGP made listed shares from its FOO.
12 pesos per share ang FOO and traders were quick to buy SGP kasi nga grabe ang potential.
NGCP here. NGCP there. Lahat na lang NGCP ang dahilan.
Ang taas ng expectations sa SGP yet a year after ay nasa 11 pesos na lang ito.
Most traders have this idea na they can either outsmart the market or predict what the market is going to do.
Pansinin mo kapag green ang US index ay may makikita ka na post kaliwa't kanan na "Green ang US, yey!Green din PSEi nito."
Marami din mahilig mag broker analysis.
Yung mga nag aabang sa binibili ng mga brokers or sa net foreign buy/sell.
They are always finding ways ipredict ang market or eh outsmart ito.
No one likes to accept it but we are all under the mercy of the market.
The sooner you understand and accept this ay the sooner mo mababago ang approach mo sa trading.
After mo bumili. After mo mapress ang buy button at matype ang password mo then maexecuute ang order ay wala ka nang gagawin pa or magagawa but to sit there and wait kung ano ang mangyayare.
True yan sa lahat. Yan ang reality pero some still think may power sila to influence or change the outcome of a stock price.
You cannot outsmart the market. You cannot predict what it will do next regardless gaano man ka obvious yung "next" na mangyayare para sayo.
You can only control your losses.
You need to have strategies and trading systems na ang main goal ay magpaliit ng losses mo at maghanap ng mga stock na pwedeng itrade.
We developed TD Strategies that way 3 years ago.
Lahat ng gumamit or gumagamit ng TD STrategies at Systems ay nagtitrade pa rin hanggang ngayon.
Di sila nawawipeout or nasunog.
On October 28, 29, and 30 ay mag eevolve ang mga TD Strategies into much better strategies. I'm inviting you to be a part of that evolution.
Do not miss this chance to be a part of something special.
Come, evolve with us.
Avail it here: https://forms.gle/Sc1mwuxGBomiPX2LA